IMSCAD and Lenovo
IMSCAD are proud to have partnered with Lenovo's workstation group to offer 'best in class' remote workstation solutions.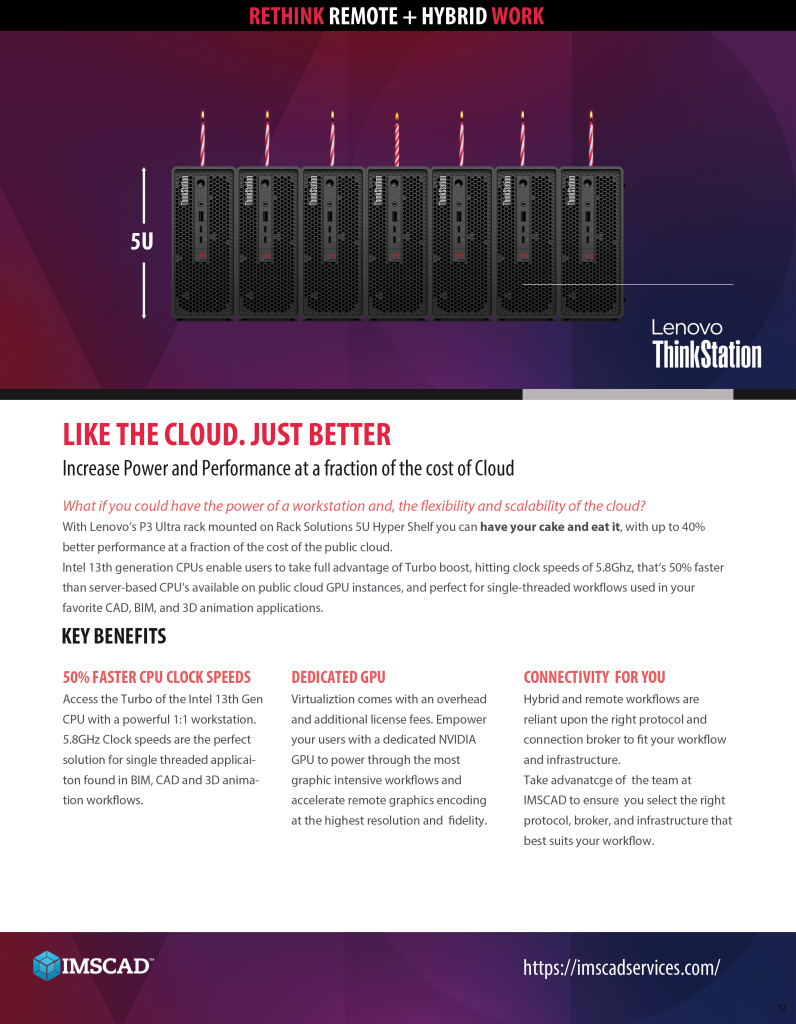 Lenovo workstations couple with IMSCAD's expertise in deploying remote solutions for graphical applications delivers customers a true 'end to end' hosted solution. They use solutions such as the P3 Ultra rackable workstation and remoting protocols such as HP Anyware, Citrix and VMware.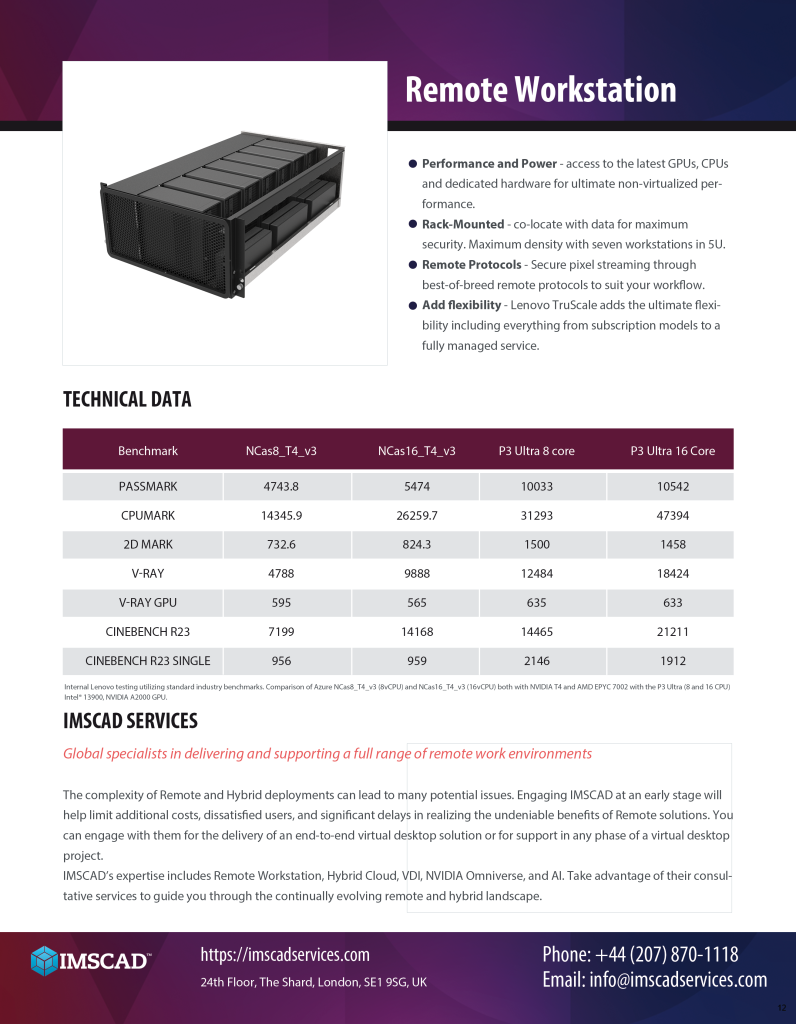 Create you own private cloud, with the ultimate performance and support from the experts.