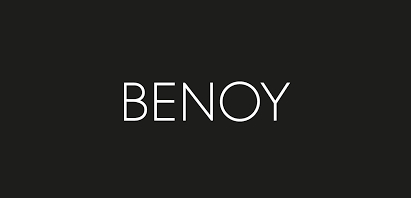 'How using Autodesk products virtualised with Citrix saved us money and dramatically improved our working practices'

IMSCAD deployed a 400+ user Citrix infrastructure to Benoy Architects across their EMEA offices.
---
About Benoy Architects

Benoy is an international firm of Architects, Masterplanners, Interior and Graphic Designers with a team of over 400 people working in design studios in the UK, Abu Dhabi, Hong Kong, Shanghai and Singapore.
Building on the philosophy that creativity and viability are not mutually exclusive, they are acknowledged for combining contemporary design with consistency and deliverability. They have continued to develop their excellent reputation within the Retail and Leisure markets. As part of their dedication to the urban regeneration agenda, they are enjoying increased recognition within the Commercial, Mixed-Use, Residential and Transport sectors.
A truly international operation, their design teams draw on skills, cultures and experiences from around the world, with schemes in Abu Dhabi, Australia, Belgium, Bulgaria, China, Croatia, Czech Republic, Dubai, Egypt, France, Germany, Greece, Hong Kong, India, Indonesia, Ireland, Italy, Japan, Kazakhstan, Korea, Latvia, Libya, Lithuania, Macao, Malaysia, Netherlands, Oman, the Philippines, Poland, Portugal, Romania, Russia, Saudi Arabia, Singapore, Slovakia, South Africa, Spain, Sweden, Syria, Taiwan, Thailand, Turkey, the Ukraine, USA, Vietnam and of course, across the UK.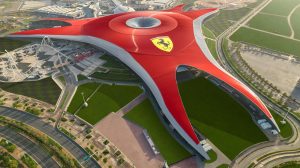 BENOY'S FERRARI WORLD ABU DHABI, UAE

---
The Project

Benoy were a classic story of good business growth, but for this multi-national architects the biggest challenge for the IT Department was how to effectively manage the hardware infrastructure and myriad software deployed across their estate. When Autodesk announced versions of AutoCAD and Revit were licensed for Citrix, Martin Neal, IT Director at Benoy, wanted to find the right partner to assist with virtualisation deployment. The methodology was not only to reduce the time his team spent managing their IT environment but equally to empower their staff to facilitate more mobile and flexible workstyles.
With Benoy winning new projects globally additional pressure was mounting on their design staff and the need for collaboration from site to site. The potential costs involved in moving staff and data from one geo to another to meet project requirements was a daunting prospect. There was a clear need to develop a system that facilitated collaboration between offices and with third party contractors.
Benoy connected with IMSCAD through their Autodesk channel partner and quickly realised they were the best company with both the experience and knowledge to not only ensure a successful deployment but also to provide the necessary on-going support needed for a project of this nature.
IMSCAD's first job was to virtualise Benoy's server farm, they moved from 20 dedicated servers down to only 8 physical machines virtualised with Citrix XenServer. This not only reduced their power consumption dramatically but also massively reduced the time spent on server management. XenServer also gave them a site recovery and data replication solution, meaning Benoy now had solid business continuity in place for their entire IT infrastructure, as the servers where deployed across 2 remote sites.
As well as running all their normal office and business applications in a virtualised environment, it was key to ensure that all their CAD users could benefit from Citrix XenApp delivery for both AutoCAD and Revit. This has allowed Benoy's 300 Autodesk users to benefit from full mobility to work anytime anywhere and on any device. Design users now access Revit and AutoCAD from iPads, while onsite with clients, by utilising the Citrix receiver app. Benoy's staff now have the option to work from the office, home or site, reducing traveling time and costs, whilst empowering users to work more flexibly. Citrix inherently works on very low bandwidth as it only ever sends key strokes, pixel changes and mouse movements across the network. This ultimately meant that project work could easily be conducted between sites with all partners working from the same data and collaboration with the numerous third parties involved in each project becoming simplified.
Benoy have upwards of 400 workstations which requires a dedicated IT team to manage. When adopting virtualisation they looked into the options available for thin clients, it was decided however that due to the existing investment made in workstations these should be sweated for as long a period as possible, removing the need for hardware updates or refreshment. In a virtualised environment Citrix and the applications run on the central servers and all processing takes place there, no processing is actioned at the end point device. CAD users have always required plenty of processing power within a workstation, but now with Citrix, all the processing power is maintained at the central servers and delivered as an on demand service.
Benoy have now virtualised their servers with XenServer 6.1 and applications with XenApp 6.5. The application list includes Autodesk Revit and AutoCAD 2012 and 2013, Adobe Photoshop plus addons and plugins. They have seen a reduction in their IT management which they have assessed as 45% across the board.
IT Director Martin Neal states 'Since virtualising our Autodesk applications with Citrix we have massively reduced IT costs, improved productivity and security and our users are able to work and collaborate from anywhere. IMSCAD have assisted us every step of the way and we have realised the promised return on investment.'