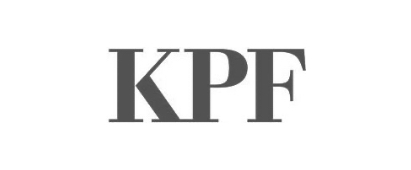 IMSCAD provide KPF remote users access to their Autodesk software, using Citrix

Kohn Pedersen Fox (KPF) and Associates set out to discover whether virtualisation could be achieved with Autodesk Software, Adobe CSS and Rhino. For this the firm engaged IMSCAD to help them achieve this goal.

---

One overarching challenge was IT hardware and its integration with graphics-demanding design technology software. Then there was the challenge of Autodesk design technology software integration, with its unique licensing and deployment requirements in contrast to virtualising the firm's office software.
Ultimately, KPF need a provider not just with good Citrix knowledge but also experience in delivering CAD applications in a virtual environment. IMSCAD were the obvious choice after KPF researched the market. Together, they partnered in scoping, installing, and configuring the components, then implementing a successful remote access virtualisation project that is working for KPF with all their CAD applications

---
Company

Kohn Pedersen Fox Associates (KPF) is one of the world's pre-eminent architecture firms, providing architecture, interior, programming and master planning services for clients in both the public and private sectors. Operating as one firm with six global offices, KPF is led by 24 Principals and 25 Directors. The firm's 600+ staff members come from 43 different countries, speaking more than 30 languages, and include over 80 LEED accredited professionals.

KPF's diverse portfolio, which features over 70 projects certified or pursuing green building certification, comprises corporate, hospitality, residential, academic, civic, transportation, and mixed-use projects located in more than 35 countries.

---
Solution – Software

Autodesk Building Design Suite 2013, Adobe Creative Suite 5.5, Rhino, MS Office.

---
The Virtualisation Team
IMSCAD GLOBAL

Uk-based IMSCAD, a recognized global leader in the deployment graphical 2D and 3D CAD applications and now CAD delivery on Citrix, is a long standing Citrix Solutions Partner and an Autodesk Development Partner, having directly assisted Autodesk in the development of "Citrix Ready" products. They have also been contracted by NVidia and Dell to help certify products for Citrix within the CAD user space.

The team members who helped KPF with its successful implementation of virtualisation include:

KPF – Ryan Gyselinck, IT Manager
IMSCAD – Adam Jull, CEO
IMSCAD – Paul Murphy – Technical Lead

---
The Challenge

KPF wanted to offer mobile workers the same performance whilst on the move as they get using a workstation in the office. This would ultimately increase productivity and reduce costs for the business.

KPF have their main offices hubs in New York, London, Shanghai, Hong Kong, Seoul and Abu Dhabi and have a dispersed workstation environment across the 6 offices. KPF staff have a need to be mobile, not ust between KPF' offices but anywhere. Having access to their CAD and normal office applications on any device they require. The KPF staff use different types of laptops, tablet devices and home computers. KPF looked around to find the best way to offer a solution to these users. Citrix was the clear choice.

The next piece of the jigsaw was finding the right partner to help deliver this. KPF went to Citrix directly and spoke with their Autodesk UK reseller Cadassist. After speaking to a few trusted advisors IMSCAD were recommended. They are global specialists in virtualising CAD software. Autodesk have used them to certify their software for Citrix, along with contractual work with NVidia and Dell, so it certainly seemed that they were the clear choice.

IMSCAD undertook a POC approach, setting up one server first in London publishing a Windows 7 desktop from a central HP server. This performed well and the decision was taken to expand to set up another server in their New York office. Within a short period of time users were logging on remotely on their
| Pad's and using Revit. Even one user connected when on a plane flying from New York to London. Although an extreme example it shows the power and flexibility this solution can bring.

KPF team members needed to be able to work with any hardware. Having that capability would enable KPF to leverage asset resources by reducing yearly IT expenditures on new user hardware – especially mobile devices.

Ryan Gyselinck, KPF IT manger, stated "we were impressed with the performance of all the applications, in particular when accessing from home."

---
The Solution

KPF engaged with IMSCAD.

Gyselinck adds, "There was a minimal amount of hardware that needed to be purchased to support 40 users. It doesn't matter what type at device our architects are using. Using any hardware from anywhere."

---
The Result

"IMSCAD really facilitated the solution. From the project planning, status update meetings, license ordering, and accounting, there is absolutely no way we could have achieved 3D application virtualisation without IMSCAD, and they were incredibly responsive." Gyselinck says.

In summary, Gyselinck says of virtualisation with IMSCAD, "Iam impressed with the route we have taken with Autodesk, Adobe
and Rhino on Citrix. can certainly recommend this route for other firms."