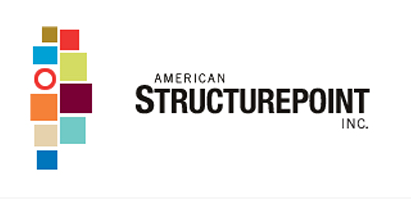 Engineers go virtual, with Civil 3D workflows.

Known for turning challenging projects into reality, American StructurePoint, headquartered in Indianapolis, Indiana, has developed an international reputation since 1966 for its multi-disciplinary work throughout the built environment. American StructurePoint offers a diverse variety of services inhouse, including architecture, civil engineering, construction inspection, environmental, information technology, investigative/forensics, land surveying, planning and landscape architecture, structural engineering and transportation. Its staff of nearly 300 experienced professionals are equipped to spot opportunities, tackle challenges and maximize resources, exceeding clients' expectations and saving them both time and money.
---
Challenge

As an organisation American Structure Point is constantly having to adapt to changing client requirements on the projects they deliver. They rely upon numerous graphical applications and have a high volume of users working simultaneously on large, complex and technically challenging projects. As a result, their designers require varying amounts of graphics and CPU processing power depending on the specific projects they are working on at any given time.
To help the business flex more effectively to changing needs, in 2014 American StructurePoint made a decision to start virtualising their engineers using Civil 3D. To help with the process they turned to IMSCAD, a specialist resource company for Virtualising Design/3D Software. The initial POC (Proof of Concept) saw NVIDIA's GRID K2 card installed into American Structure Point's HP server in order to run 10 users on a Citrix VDI solution.
During the POC performance was monitored and made good by IMSCAD working closely with the actual test users, tweaking the Citrix policies and setting optimisations within the Image, OS and Applications, which they have learnt over deploying over 500 customers globally with Citrix and VMware. This ensured everyone achieved acceptable, useable performance from anywhere and using various devices. The user acceptance was measured and compared to a local high powered workstation. One of the key criteria was that on various internet connections the Applications worked well and the users really had real mobility, like never before.
Adam Martin – IT Director – American Structure Point states "We had to find a smarter, more scalable and cost effective way of working. Traditional deployments suffers from the growing demands of user mobility, IT management and security. For us, we knew with Citrix, NVIDIA GRID and IMSCAD we had the right team to deliver this for us."

---
Solution

To centralise American Structure Point's data storage and server processing, the team brought on board the solution stack with XenDesktop. This meant that for the more demanding users the dedicated resource of a VDI (XenDesktop) solution (with K2 cards) worked better, securing performance they needed.
To deliver real performance across the WAN fast storage is essential, the POC server had SSD's within it and the file server was within the same rack in their datacentre. Even the various optimisation technics used were bespoke to specific sites and use cases.
"By using NVIDIA GRID to virtualise the graphics processing unit itself, we now have greater control on allocating resource to each power user, helping us to manage our hardware much more effectively," said Adam Martin.
"The advantage of collaboration within the Virtual environment has really helped them move to adopting a quicker and more improved way they work creating more flexibility for their staff," adds Adam Jull, CEO at IMSCAD.
"We're then able to create a master image that can control any one of our projects. If any changes are required they just need to be made to the central, master image which helps save time and cost and ensures each user receives the new information at the same time" adds Adam Martin.
In addition, the number of 2U servers they need to run 48 users is now 3, with GPUs and storage space required by each new project growing the environment can be easily assessed. If additional resource is needed it can be added. IMSCAD then customises its functionality to meet American Structure Point specific requirements.
---
Results
The POC testing phase has yielded positive results. At present, the set-up serves up to 48 concurrent users running Civil 3D. The combination of IMSCAD's frontline experience in graphics virtualisation and HP servers equipped with NVIDIA GRID means American StructurePoint is running one of the most powerful solutions available today.