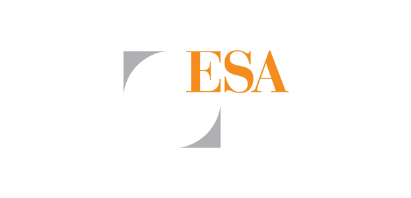 IMSCAD and Ideate Consulting Lead ESA to Autodesk Design Solution Virtualisation Mastery

In June 2012, Environmental Science Associates (ESA) set out to discover whether virtualisation could be achieved within the firm's desired parameters of a reliable, cost effective, and functional solution.
For the better part of a year, the firm encountered blind alleys and disappointments before finding a virtualisation solution.
One overarching challenge ESA faced throughout this process was IT hardware and its seamless integration with graphics-demanding design technology software. Another hurdle was Autodesk design technology software integration, with its unique licensing and deployment requirements in contrast to virtualising the firm's office and accounting software.
Ultimately, ESA enlisted Ideate Consulting and its strategic ally, IMSCAD. Together, they partnered in scoping, installing, and configuring the components, then implementing a successful desktop virtualisation project that is working for ESA with Autodesk design software, and specifically with Civil 3D.

Company

ESA is a leading environmental science and planning firm of more than 350 professionals in 16 offices across the Western United States and Southeast specializing in all aspects of environmental and community planning, ecosystem restoration design, technical studies and investigations, environmental impact assessment and documentation, and environmental compliance.
The firm delivers a full range of services and is dedicated to minimizing impacts to natural and built communities through innovation, sound science, and technical excellence.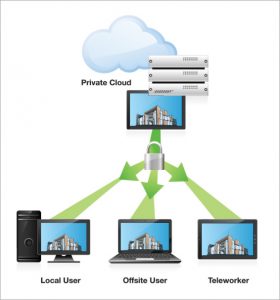 AUTODESK PRODUCT VIRTUALISATION REQUIRES SPECIALIZED IMPLEMENTATION EXPERTISE
---
The Virtualisation Team
Ideate Consulting – Ideate, Inc.

Ideate, Inc. is a professional services and technology company specializing in the Architectural, Engineering, and Construction (AEC) industry utilising Autodesk software. AEC firms presently are seeing challenges in the area of IT hardware and its integration of design technology software. Ideate Consulting has been at the forefront of server virtualisation, providing business and workflow process analysis and consulting for both implementation and support services to ensure the successful move to virtualisation.

IMSCAD

UK-based IMSCAD, a recognized global leader in the deployment of graphical 2D and 3D CAD applications and now CAD delivery on Citrix, is a long standing Citrix Solutions Partner and an Autodesk Development Partner, having assisted Autodesk in the development of "Citrix Ready" products. AutodeskIdeate, Inc. and IMSCAD operate in strategic alliance to help customers reach their virtualisation, networking, and collaboration goals.
The team members integral to ESA's successful implementation of virtualisation include:
ESA – John Lessard, Director of Information Technology
IMSCAD – Adam Jull, CEO
Ideate, Inc. – David Haynes, Director of Consulting

---
The Challenge

Sophisticated software, staff in multiple locations, and a need to leverage assets

ESA's existing network could not sustain multiple remote CAD data repositories. ESA either needed new architecture across the network or technology that could be distributed across the network.
ESA's network utilises a single file repository for all its offices and employs Riverbed Steelhead appliances at all locations to optimize data traffic and reduce file open/save timeframes. The existing network could support commonly used office files without issue. What it could not support was engineering files – at least with any reliability or efficiency. Opening CAD projects would average 8 minutes from start to finish in any given office. Saving files was painfully slow. Closing files took excessive time. The entire process was inefficient.

Immediate, fast-paced collaboration

Additionally, ESA had started to get into work-sharing. CAD engineers were working on the same project in different office locations. With multi-geographic teams on the increase, ESA saw a significant advantage in virtualisation's "work anywhere" capability.
Diverse locations needed to be accommodated as project requirements dictated. Teams also faced an increased need not just for collaboration, but for immediate, fastpaced collaboration based on compressed project timelines.
ESA staff needed the ability to work with any hardware, enabling ESA to leverage asset resources by reducing yearly IT expenditures on new user hardware – especially mobile devices.
Autodesk design technology-reliant ESA – with special emphasis on Civil 3D – also needed to streamline both deployment and software upgrade procedures. Bringing file repositories into the local offices presented hurdles in backing up data, and in the replication of CAD data on an enterprise scale.
One approach considered was the re-architecture of the existing network. John Lessard, ESA's Director of Information Technology, did not favor a re-architecture due to the significant labor costs and staff resources that would impact day-to-day operations.
In one prospective provider's initial solution for new technology that could be distributed across the ESA network, the provider's solution did not support smooth mouse movement, the graphical quality fell short and operational disruption exceeded the acceptable.
Trials, tests and a ticking clock

ESA faced a choice after this disappointing test. The clock was ticking and workflow was impeded, and causing internal frustrations that delayed service, impacting product delivery to clients. The firm needed to decide if they wanted to add more capital in the chance further research would result in a positive end-user experience. But that alternative did not appear promising.
John Lessard reached out to the local CAD community, especially to various Citrix user groups. Some users, he found, had used AutoCAD and Map 3D on Citrix, but no one had successfully deployed Civil 3D on a Citrix platform. Still, all ESA reconnaissance led John to believe that Citrix would be the way to go.
ESA had awareness of Ideate, Inc. from many user groups and presentations. John remembered a seminar during which Ideate, Inc. demonstrated its Citrix environment. Together, John and an ESA colleague leveraged the Ideate Virtual Sandbox environment. They brought in one of their senior Civil 3D power users to perform their test. The idea was to mimic the ESA environment as closely as possible utilising a WAN link and latency emulator with proof of concept as the goal.
As John Lessard said of the experience, "We spent several hours at Ideate. The comparison to anything we had experienced to date was night and day. We determined that the concept of running Civil 3D in a Citrix environment was not only possible. Virtualisation, it turned out, was very doable."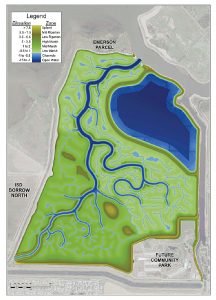 CIVIL 3D VIRTUALISATION
---
The Solution
ESA engaged with Ideate and IMSCAD. John said, "I wanted the experts to be involved in our virtualisation project. That's what Ideate Consulting and IMSCAD do, in all flavors of CAD."
John added, "There was a minimal amount of hardware that needed to be purchased to support 28 users. It doesn't matter what type of device our engineers are using. One person is using an Android tablet with a mouse and the other an iPad. Using any hardware from anywhere allows for client meetings where our engineers can show clients the current progress of a project. They can also show the client how the project could be changed. Seeing is believing."
As for licensing, ESA can deploy quickly. When someone needs software, there is no need to set up a time slot in a schedule and wait. If a license is available, that person can be added to a security group, be up, running and working. That aspect of virtualisation is lowering costs as well.
"We are on private IP connections and the latency of the data circuit directly affects Citrix quality. Functions such as saving to PDF and printing are working great," said John.
---
The Result
"Ideate Consulting facilitated the solution. From the project planning, status update meetings, license ordering, and accounting, there is absolutely no way we could have achieved virtualisation without Ideate Consulting. Ideate partnered with IMSCAD, and they were incredibly responsive. What all this meant was that we could focus on the use and not on the technical logistics. It really worked and we are now at the end of end- user acceptance," John said.
He continued by explaining, "We have reduced end-user frustration. Opening projects within CAD takes seconds, not minutes. The same can be said about saving a project. Drawbacks are gone. Going forward, we can reduce costs across the board. When a CAD engineer is hired, we no longer have to purchase high end hardware. Standard business PCs can be deployed with relative quickness and at a low cost. CAD users can work remotely, whether they are on the go or at home. This door is now open with Citrix."
In summation, John said of virtualisation with Ideate Consulting, "This project started in June 2012. Until we experienced the Ideate Virtual Sandbox, we had minimal positives and lots of negatives. Before then, we were discouraged about Citrix. Now I am impressed with the route we have taken with Civil 3D and Citrix. I am a big advocate, and I recommend this route for other firms."