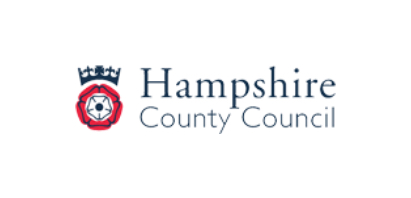 'AutoCAD and Revit on Citrix' – Report written by Hampshire County Council
Andrew Coombes and Chris Goodwin

Throughout January and February 2012 a trial of a virtualised AutoCAD system was carried out by our Environment and Property Services staff. A number of system configurations were tested and measured against two main criteria:

Was the user experience satisfactory?
Would a scaled up implementation of the system be cost effective?

The conclusion of the trial is a recommendation that the pilot was a success and a virtualised AutoCAD service with a group of around 80-90 staff from the two departments is both cost effective and that users where pleased with the AutoCAD performance.
---
Revit Architecture 2012 on Citrix

We also spent some time testing Revit Architecture on Citrix. This was a different deployment fully managed by IMSCAD. They were recommended to us by our Autodesk software reseller who explained that they were the guys that had worked closely with Autodesk running Pilot Projects for both AutoCAD and Revit before the official 2012 versions where launched into the market.
Our Revit users, being more 3D designers, were initially sceptical of the performance when running on Citrix. IMSCAD set up a dedicated server environment so the graphics card processing power could be passed through to the users, seamlessly. This provided an excellent user experience, both in the office and when working remotely.
The conclusion of this trial is a recommendation that the pilot was a success and that Revit will be deployed to a group of around 35-45 staff from the Property and Architecture Departments. The new shared environment is both cost effective and users where pleased with the Revit performance.

---
AutoCAD and AutoCAD Map 3D 2012 on Citrix

The virtualised AutoCAD system was set up by our IT department in conjunction with IMSCAD. The test team was made from 14 staff taken from Environment and Property Services. The first configuration tested, delivered AutoCAD through Hantsnet (Our Intranet), so users had a new icon published on their Hantsnet desktop which launched AutoCAD. cbp-af-header There were limitations in this configuration as users could not access AutoCAD files on network folders so it wasn't an accurate reflection of their current arrangement.
A first test with 9 users on the system at the same time showed two main problems:
1. The cross hairs in the drawing area lagged behind mouse movements by a noticeable fraction of a second.
2. The server running AutoCAD had insufficient memory.
After this first test a number of changes were made to system settings e.g. increasing mouse movement step size and asking users to disable the flashy graphics options. Most importantly, the memory on the server was doubled.
The second test with 10 users on the system showed the server operated comfortably within its available memory and processing capacity. The mouse movement lag was improved, but still too large to be usable for long periods. The likely cause of the mouse lag was thought to be due to the Citrix architecture employed by our IT department. Users logged first onto Hantsnet, which is one layer of Citrix, and then clicking the AutoCAD icon opened up a second layer of Citrix behind the scenes. Running a graphics intensive interface through two layers of Citrix was believed the main cause of the problem IMSCAD technical staff identified this issue and advised us to change this. To work around this, a test with one of the CAD managers was set up where access to AutoCAD was provided without first going through Hantsnet, the first layer of Citrix. A connection was made directly from a PC to the second layer meaning only one layer of Citrix was involved. This improved the cursor lag noticeably. It wasn't possible to do this test with the full set of users, but the recommendation from the CAD manager is the lag is small enough to make it usable for extended periods.
---
For a virtualised AutoCAD service to be delivered by side-stepping Hantsnet the latest version of WinTerms must be utilised as these support the new Hantsnet Access service from IT. This allows a user to log on to a WinTerm and then be presented with an icon which will directly launch AutoCAD. A firmware patch is currently awaited from suppliers that will allow this method of delivery to work with the latest virtualisation hosting software and is expected soon.
This version of a virtualised AutoCAD system has a limitation in that it is a one-size fits all solution. In the same way that all Hantsnet users have Microsoft Internet Explorer version 8 without any plug in's or additional toolbars despite individual's preferences. What is made available for AutoCAD will be the same for all users accessing it this way. This makes it suitable for AutoCAD users who use it in a light manner using basic functions. It can also be published to new users quickly as it only involves the IT Secure team publishing the icon to new users.
The second part of the trial focused on AutoCAD made available to users through a virtual desktop (VDI). This is where IT host a user's PC on a server. It is effectively having your PC hosted centrally and you can then access it from a physical device such as a WinTerm. You can install software on it like you would a physical PC on a desk. IMSCAD set up the virtual desktops for the trial. It was immediately clear that the virtual desktop (XenDesktop) provided a good user experience, and although the mouse lag wasn't absent, it was not significant for most users' taste. Testing showed that all the users could use their virtual desktop concurrently without issue. It was also shown that the latest version of the underlying hosting software was significantly improved. We found earlier doing a processor intensive task like moving entire buildings was readily doable.
There is a second advantage to virtual desktops. As they are effectively individual PC's, other software can be installed on them specific to the specialism of the users.
Environment users have a suite of extensions for Highways. Property Services staff use a host of additional tools around lighting, heating and other disciplines. Virtual desktop templates can be created based on the basic AutoCAD application and specific tools for specific groups of users. This will speed up provisioning of virtual desktops to new users which include the additional tools they need for their area of the business. Updates to these tools now can be rolled out centrally.
A number of users were also able to try the virtual desktop from their homes using our Hantsnet Passport. This was expected to have variable success for two reasons. Firstly, users are again going through two layers of Citrix and secondly, performance would depend very much on individual's home set up and the bandwidth their ISP provides. Indeed, feedback gave a range of results from the unusable to the wonderful.
---
Results

The conclusion of the trial is that AutoCAD can be delivered successfully to users with two approaches, each meeting a different kind of user base. For staff who use AutoCAD in a basic way without the need for specialist supporting tools, publishing AutoCAD on our WinTerms via our Hantsnet Intranet would provide a usable service with concurrency on servers that is sufficiently acceptable to make it likely to be cost effective.
For users who use AutoCAD in a more in depth and intensive manner, and who need related specialist software, the virtual desktop provides a suitable platform. Our IT would need to provide an estimate for hosting virtual desktops and IMSCAD a cost from deployment and supporting us on-going, but we feel the long term benefits of running on Citrix far outweigh the old way of managing our users PC's.
The recommendation is for a deployment with a larger group of users. The roll out should involve identifying basic and specialist users, and providing an appropriate instance of AutoCAD for each.
Basic users will access AutoCAD from WinTerms and the new Hantsnet Intranet screen which appears after logging into a WinTerm. These users run concurrently on a single server. More intensive users of AutoCAD, or those who need additional applications, can be provided with a virtual desktop which is again accessed from the new Hantsnet Intranet screen, after logging onto a WinTerm. All staff involved should have their PC's on their desks exchanged for the latest model of Win Terms, and if they wish, given a Hantsnet Passport so they can work from home although it won't be possible to guarantee the quality of the service, when accessed this way.
The success criteria for this pilot will be based on feedback from the actual users confirming they are able to carry out their work without frustration at the performance of the tool. We employed IMSCAD to assist us with this project and we have been very impressed with their knowledge and support of the service. We would urge any organisation wishing to undertake a deployment of this technology to do so with IMSCAD as the benefits have been far reaching both with our users and the overall management of our business.
---
About IMSCAD

IMSCAD are specialists in running Autodesk software on Citrix and many other 3D CAD applications. They have deployed solutions across EMEA and specialise in this area.
A longstanding Citrix and VMware partner they have always had the experience and technical expertise with virtualisation, but with their work with Autodesk they can add value even if you have Citrix already in place. IMSCAD run their managed data centres in London and New York with a dedicated engineering team and have unique services and support for any company that want to centralise their CAD applications.
---
Our Core values…

Hampshire safer and more secure for all – This is our overarching priority and is about developing and supporting stronger, safer communities for all by protecting vulnerable people, maximising safety in the places we live, helping young people to live positive lives and helping diverse communities to feel secure.
Maximising wellbeing – This priority is about maintaining and improving quality of life and ensuring everyone has the opportunity to support themselves, be active in their community and have access to the services they need, whilst knowing that should things go wrong, we are there to support them.
Enhancing our quality of place – This priority is all about making the county a good place to be, by protecting local distinctiveness and diversity, ensuring excellent facilities, respecting Hampshire's heritage and planning proactively for the future.