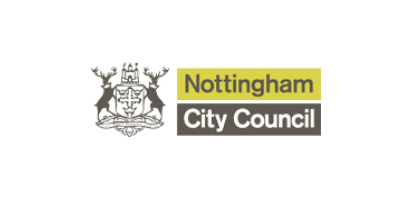 'Running our CAD users on Citrix' – Report written by Nottingham City Council
– September 2012
Written by Rakesh Patel and Rakesh Sahins

As the 3rd largest City Council in the UK we wanted to look to move all staff to a new central office where everyone could work in one place and with the mission to reduce costs and offer staff a more flexible working environment.
---
The Challenge

We have had Citrix already deployed within the organisation running basic business applications such as Microsoft Office. We wanted to move everyone to thin clients on the desk rather than costly workstations for both financial and environmental reasons, so we embarked on a massive project to virtualise everything.
Throughout the summer of 2012 a POC (Proof of Concept) project was undertaken by our Environmental and Property Services departments.
We needed to work with a specialist partner who understood the way CAD is deployed on to a Citrix platform. We found IMSCAD to be the obvious choice. They were the only company that had the experience of running Autodesk software in a Citrix environment. Even our current Citrix partner agreed that their technical expertise was essential.
Since Autodesk released 2012 versions of AutoCAD as 'Citrix Ready' we worked with IMSCAD to virtualised our environment to gauge the technical and economic impact of this new way of running our CAD users.
A number of system configurations were tested and measured against three main criteria:
Was the user experience on par with a PC?
Was our server configuration robust enough?
Would a scaled up implementation of the system be cost effective?
A virtualised AutoCAD service with a group of around 60-80 staff from the two departments was cost effective. Additionally users were pleased with the AutoCAD performance versus their workstations. The conclusion of the trial was that the pilot project was a success.
---
The Results
AutoCAD was always seen as being very resource hungry with highly graphic Intensive applications, but now with XenApp 6 and IMSCAD's experience we have quickly seen a strong ROI path.
Being a local authority, finances are always stretched but the investment made in this technology has been well worth it. We are now able to offer a 'Hot Desking' environment for our CAD users giving them access to design tools both in the office and at home. In addition by centralising our AutoCAD licenses we have reduced our overall IT cost of management significantly.
The test team was made from staff taken from Environment and Property Services Departments. We now wish to extend the solution further and throughout the business. The Autodesk and Citrix solution has pleasantly surprised many of our users, initially they were not convinced it would really work effectively.
We employed IMSCAD to assist us with this project and we have been very impressed with their knowledge and support of Citrix. We would urge any organisation to speak with IMSCAD before they move towards the Citrix delivery of Autodesk products, as the benefits have been far reaching both with our users and the overall management of our business.