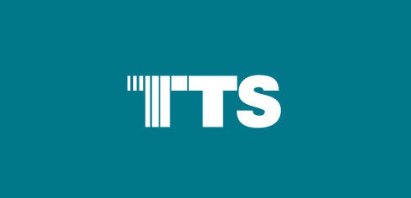 IMSCAD GLOBAL Lead TTS Marine (Sweden) to Autodesk Inventor Virtualisation Solution

In April, 2013, TTS MARINE set out to discover whether virtualisation could be achieved within the firm's desired IT boundaries. One challenge was IT hardware and its integration with graphics-demanding design technology software. Then there was the challenge of Autodesk design technology software integration, with its unique licensing and deployment requirements in contrast to virtualising the firm's office software.
Ultimately, TTS MARINE (Sweden) enlisted IMSCAD GLOBAL (UK). Together, they partnered in scoping, installing, and configuring the components, then implementing a successful application virtualisation and published desktop solution that is working for TTS MARINE with Autodesk Inventor software.
---
Company

Bergen-headquartered TTS is a global enterprise that designs, develops and supplies equipment for the marine and offshore industries. TTS is one of the top three largest suppliers in its specialised market segments. TTS is listed on the Oslo Stock Exchange and the group's annual turnover is in the region of MNOK 2 500.
With a worldwide workforce of around 1100, TTS has over 40 years of experience in the marine industry. The group has subsidiaries in Norway, Sweden, Finland, Germany, Poland, Italy, Czech Republic, Greece, USA, China, Korea, Vietnam and Singapore.
TTS offers solutions that increase profitability and competitiveness by improving productivity, quality and system capacities. We aim to work closely with our customers to devise intelligent and innovative solutions. The all-round expertise of the group provides us with a solid foundation on which to build. The close, flexible working relationships within the group, enables us to assemble complete project teams when expertise in a range of fields is required.
The group's activities primarily involve design, assembly and testing of equipment while, apart from manufacture of certain key components, production is undertaken by a global network of subcontractors.
TTS has a worldwide network of branch offices, service stations and agents and provides after sales service covering major shipping regions in the world.
---
Solution Toolkit
Autodesk Inventor and AutoCAD 2013 along with Microsoft Office.
---
The Virtualisation Team
TTS Marine
IT Management and CAD user group
IMSCAD GLOBAL
UK-based IMSCAD, the recognised global leader in the deployment of graphical 2D and 3D CAD applications on Citrix, is a long standing Citrix Solutions Partner and an Autodesk Development Partner, having assisted Autodesk in the development of their "Citrix Ready" products.
---
The Challenge
Sophisticated software, staff in multiple international locations, and a need to leverage existing assets.
TTS MARINE either needed new architecture across the network or technology that could be distributed across the network.
The TTS MARINE network could support commonly used office files, but it could not support design files with any reliability or efficiency. Staff members are spread across Sweden, Russia and Poland so this dispersed user group was both expensive and problematic to manage.
In addition, TTS MARINE needed to adopt work-sharing practices. With multi-geographic teams on the increase, TTS MARINE saw advantage in virtualisation's "work anywhere" capability. Diverse locations needed to be accommodated as project requirements dictated, they needed effective collaboration to meet compressed project timelines.
TTS MARINE team members needed to be able to work with any hardware. That capability would enable them to leverage existing asset resources, reducing annual expenditure on desktop and mobile devices.
Magnus Buhr, Systems & Network Administrator for TTS MARINE reached out to the community, including various Citrix user groups. He found that while many users had now successfully deployed AutoCAD on Citrix, he could not find evidence of users virtualising Inventor.
---
The Solution
TTS MARINE engaged with IMSCAD GLOBAL. Magnus Buhr stated "I wanted the experts to be involved in our virtualisation project. That's what IMSCAD GLOBAL do."
Buhr adds, "There was a minimal amount of hardware that needed to be purchased to support 20 users. It doesn't matter what type of device our users were using. One person is using an Android tablet, others use I-Pads and laptops. Using any hardware from anywhere allows for our guys to show the client's current progress. They can also show the client how changes effect the project in real time."
As for licensing, TTS MARINE can deploy quickly. When someone needs software, there is no need to set up a time slot in a schedule and wait. If a license is available, that person can be added to a security group, be up, running and working. That aspect of virtualisation has significantly lowered our costs.
And Buhr says, "We are on private IP connections and were worried that the latency can directly affect Citrix quality, however all functions such as saving to PDF and printing are working great."
---
The Result
"IMSCAD GLOBAL are incredibly responsive. What this meant for TTS was that we could focus purely on the use and not on the technical logistics. It all works successfully and we now have full user acceptance," Buhr explains.
He continues "We have reduced end-user frustration. Opening and saving projects within Inventor takes seconds, not minutes. Going forward, we can reduce costs across the board. When a new CAD engineer is hired, we no longer have to purchase high end hardware, we can use standard kit. Our design users can work remotely, whether they are at one of the offices, on site or at home. This door is now open with Citrix."